High predation
Fishing at Tucking Mill has become very tough in recent months due to high levels of predation. The fishery will remain open, but please be aware of the challenging conditions. We are currently considering a range of measures to tackle this issue.
Fishing at Tucking Mill Reservoir
If you have a disability, you can fish for free at our Tucking Mill Reservoir.
---
About Tucking Mill Reservoir
There are 14 swims on site, including several specially designed wheelchair-accessible platforms, which are large enough for two wheelchairs. Each disabled angler can bring one assistant who can fish from the same platform.
The fishing lake is stocked with roach, rudd, bream, perch, chub, carp, tench and gudgeon. Anglers have caught Perch approaching 4lb, as well as chub weighing between 3lb 8oz and 4lb.
Common and mirror carp are popular targets with fish well into double figures caught each year. There are also some white and orange koi carp weighing around 5lb.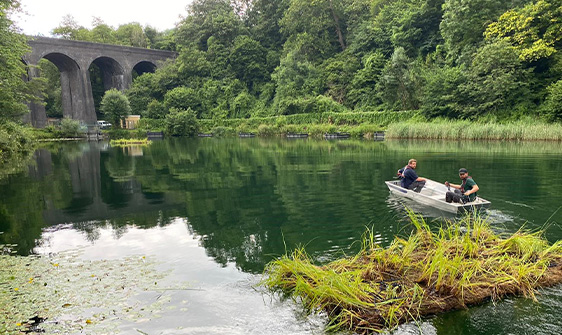 What you need to know
Book a ticket
Complete our simple online form to book.
Site rules
Please follow our rules when visiting us.
Safety at our sites
Find out how to stay safe at our sites.
Site facilities
14 fishing swims
Six of which have wheelchair-accessible platforms
Car park
Located as you enter through the main gate
Toilets for disabled visitors
Only accessible to RADAR key holders
Site access for vehicles via an automatic gate
Only accessible to RADAR key holders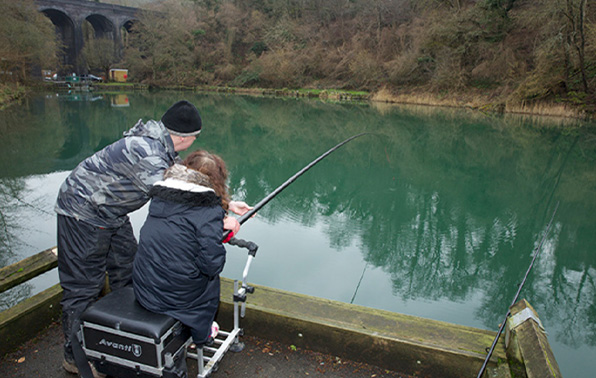 Book a fishing ticket
The easiest way to book a ticket is by completing our online form.